Boudoir photography is a kind of portrait/bridal photography. The style itself appeared at the beginning of the twentieth century in France and is still very popular. So, if you're going to suggest your brides a boudoir shoot or start taking glamour boudoir photos for fashion magazines and advertisement, follow my 25 basic boudoir photography tips about gear, studio lighting, photo editing, and some tricks that will help you take elegant and not vulgar photos.
25 Boudoir Photography Tips
If you are planning to have a boudoir photo shoot, remember to make all the necessary preparations. You will work with a model who should forget about being shy and feeling uncomfortable. This is you who will help her do it and get elegant and sensitive boudoir photos. Look through my boudoir photography tips that will make your photos special.
Tip 1. Learn All Boudoir Photography Features
Boudoir photography is a combination of fashion, editorial photography, glamour, erotic photography and fine art. The word "boudoir" means the place, where women spend time on their own. It may be a separate room or just a part of it, depending on the budget. Boudoir photos actually reflect sensual and intimate sides of a person, concentrating on their mood, body, and underwear. People try to capture the moment when they are young and beautiful and then remember the best times looking through the images.
Boudoir photo may be a present to your partner in order to renew the feelings and sensuality. Moreover, boudoir photography is an essential part of each wedding photo session. Wedding boudoir photos are usually candid and unposed images. Although the trend itself is known to be prankish and seductive, the nudity hardly appears in those photographs. As a rule, shooters are targeted at taking meaningful and deep pictures.
Tip 2. Ask Your Model about Her Worries and Motivations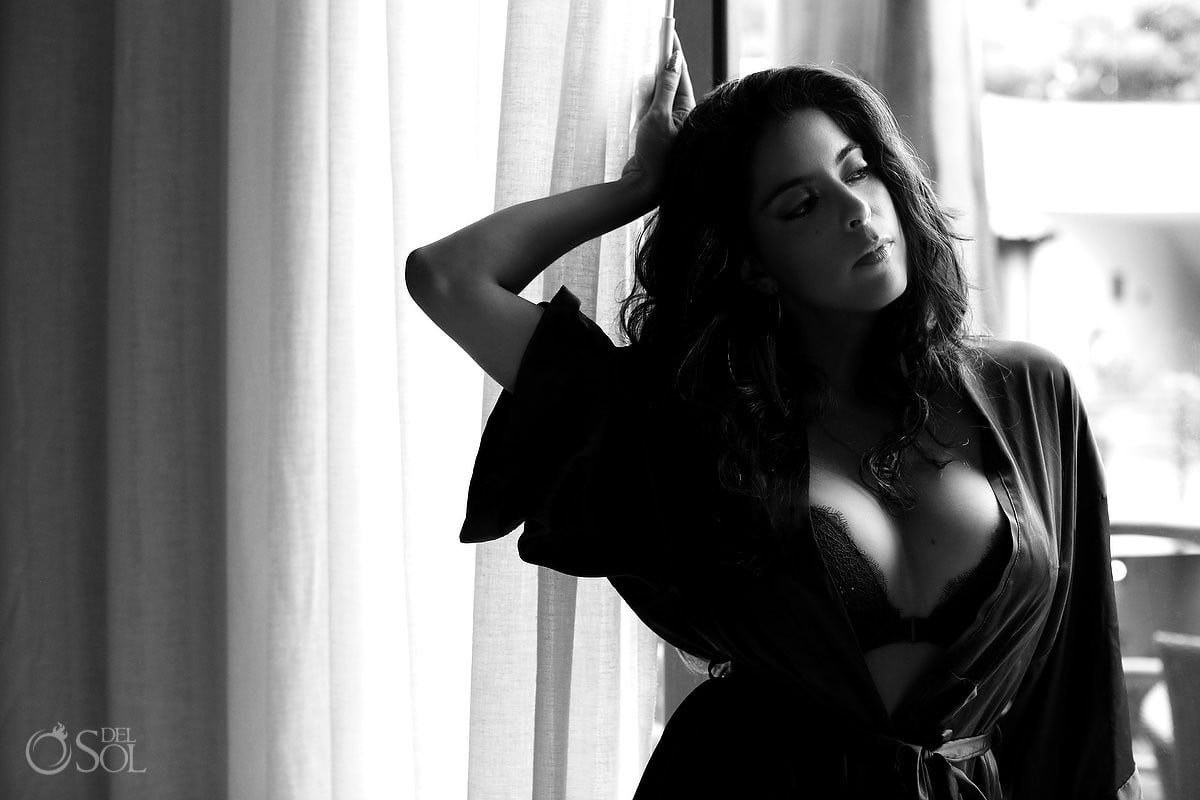 People have various reasons for arranging boudoir photoshoots. The first and the most frequent one is taking photos for wedding or anniversary photo books, birthday gifts, or Valentine's Day presents. Some women are likely to have pregnant pictures in order to capture the most beautiful period in their life.
Tip 3. Control Temperature in the Studio
The temperature in the photo studio is a key element of the successful boudoir photo shoot. Always ask the model whether it is warm enough for her/him because you will be dressed and may not feel coolness.
Tip 4. Mind the Distortions
Each boudoir shooter should control distortions during the photo session since body parts that are closer to the camera look bigger. Better pose your model in diagonals especially using wide-angle lenses.
Tip 5. Take Care of the Client's Ideas
Why does she like her body? What makes her being shy? You are to highlight her best sides from her perspective, not from yours. In other words, reflect her best assets and somehow hide her drawbacks. For example, tell her what you like about her body and make her share her opinion in this respect.
Tip 6. Keep Everything Natural
Don't overdo with photo editing and skin smoothening to get unrealistic boudoir photos. Yes, the model wants to see her best photos, but it would be better to work over poses that photoshopping portraits.
Tip 7. Let the Model Show Her Favorite Clothes
My models usually ask what to wear for boudoir photoshoots. To my mind, it's up to them what to put on but I recommend bringing convenient outfits. A client will not feel comfortable if her moves are somehow restricted. Moreover, it is important to use clothing that is inside her comfort zone. I mean that there is no use in wearing sexy lingerie if it is completely out of her character.
Tip 8. Use Arms and Legs to Create Beautiful Angles
Lingerie photography is characterized by specific gestures. For instance, models make attractive triangles and shapes with their arms and legs. If you are looking for new ideas for the upcoming shooting, visit a lingerie site and learn the new poses that are popular today.
Tip 9. Crop to Show the Concept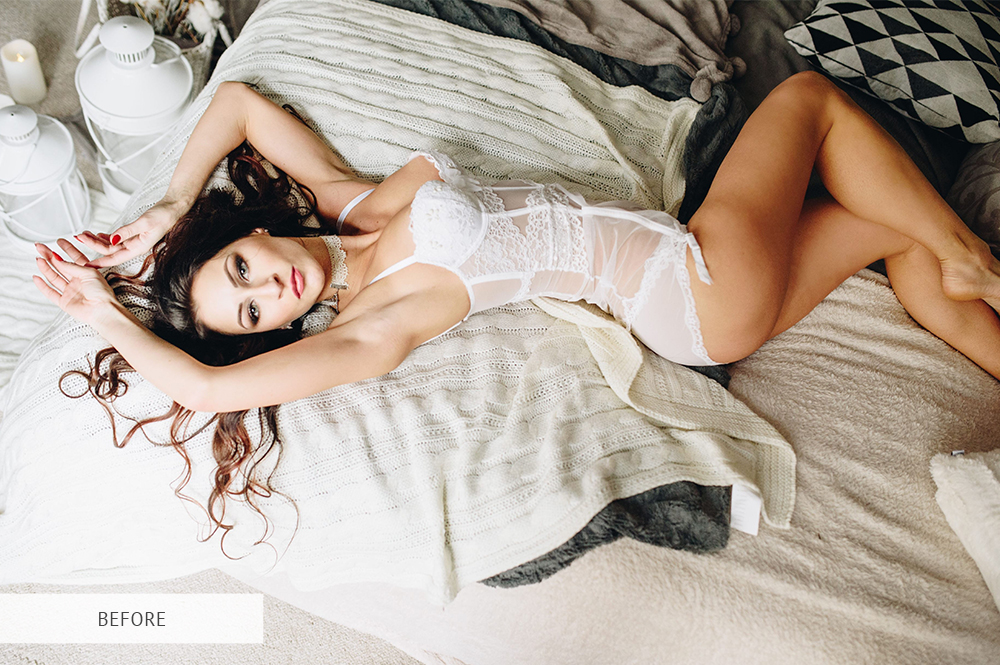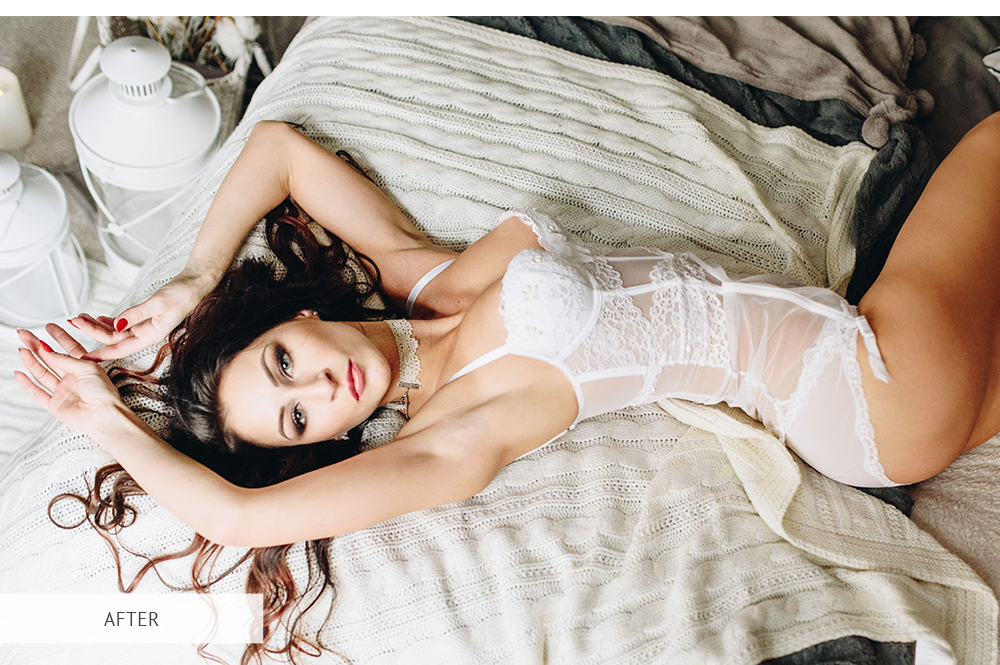 Photo cropping has its own story and should be used in a proper way in order not to spoil the image. Use the Rule of Thirds to make everything look well.
Tip 10. Warn the Model to Prepare Some Things
Actually, every boudoir shoot requires special preparation. First of all, you are to e-mail a client the list of things that are to be done before the session. For example, the client should not wear outfits that may leave marks on her/his skin before the shooting. Moreover, it is advisable to avoid spray tans.
Vintage Lightroom Presets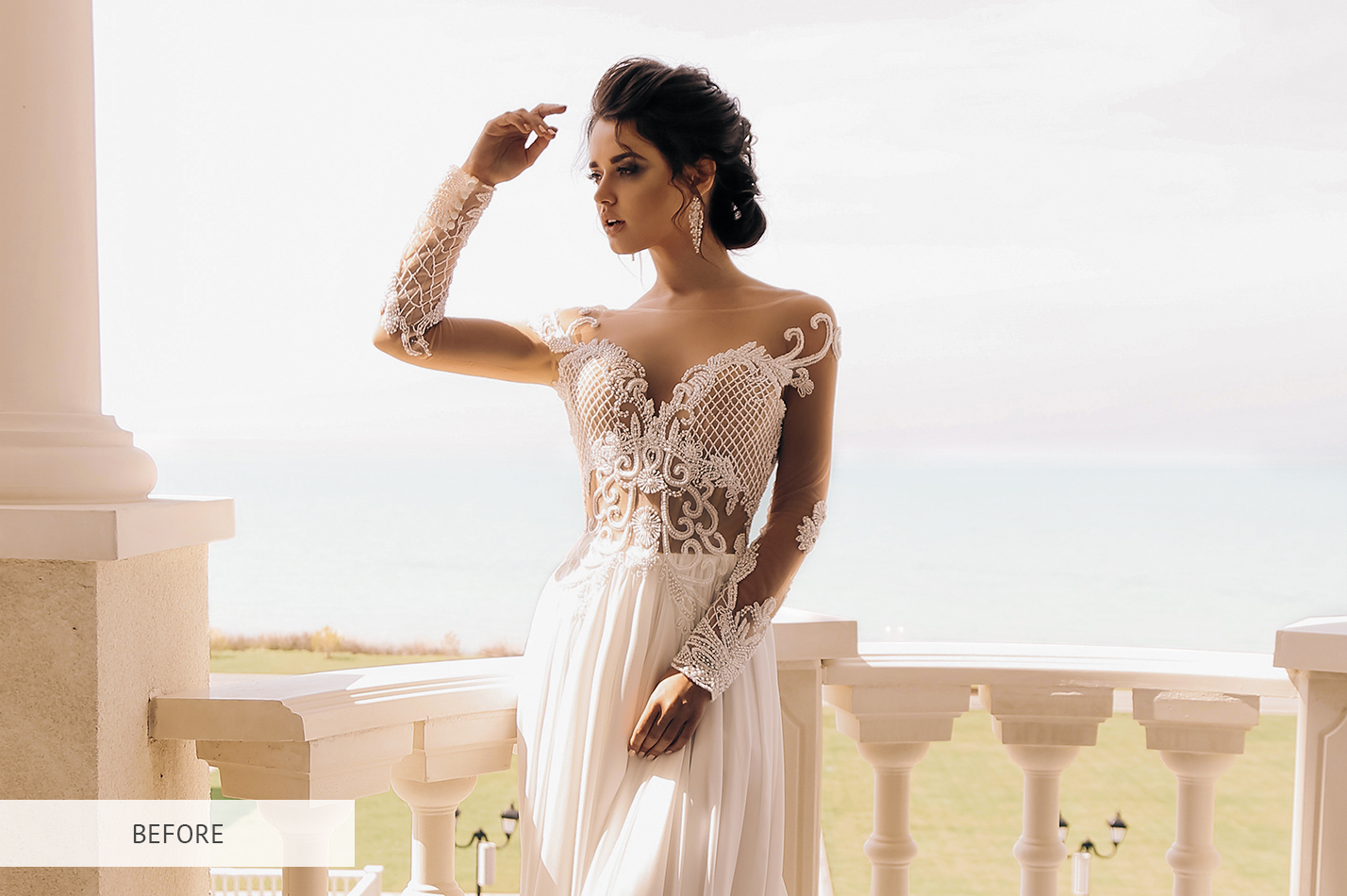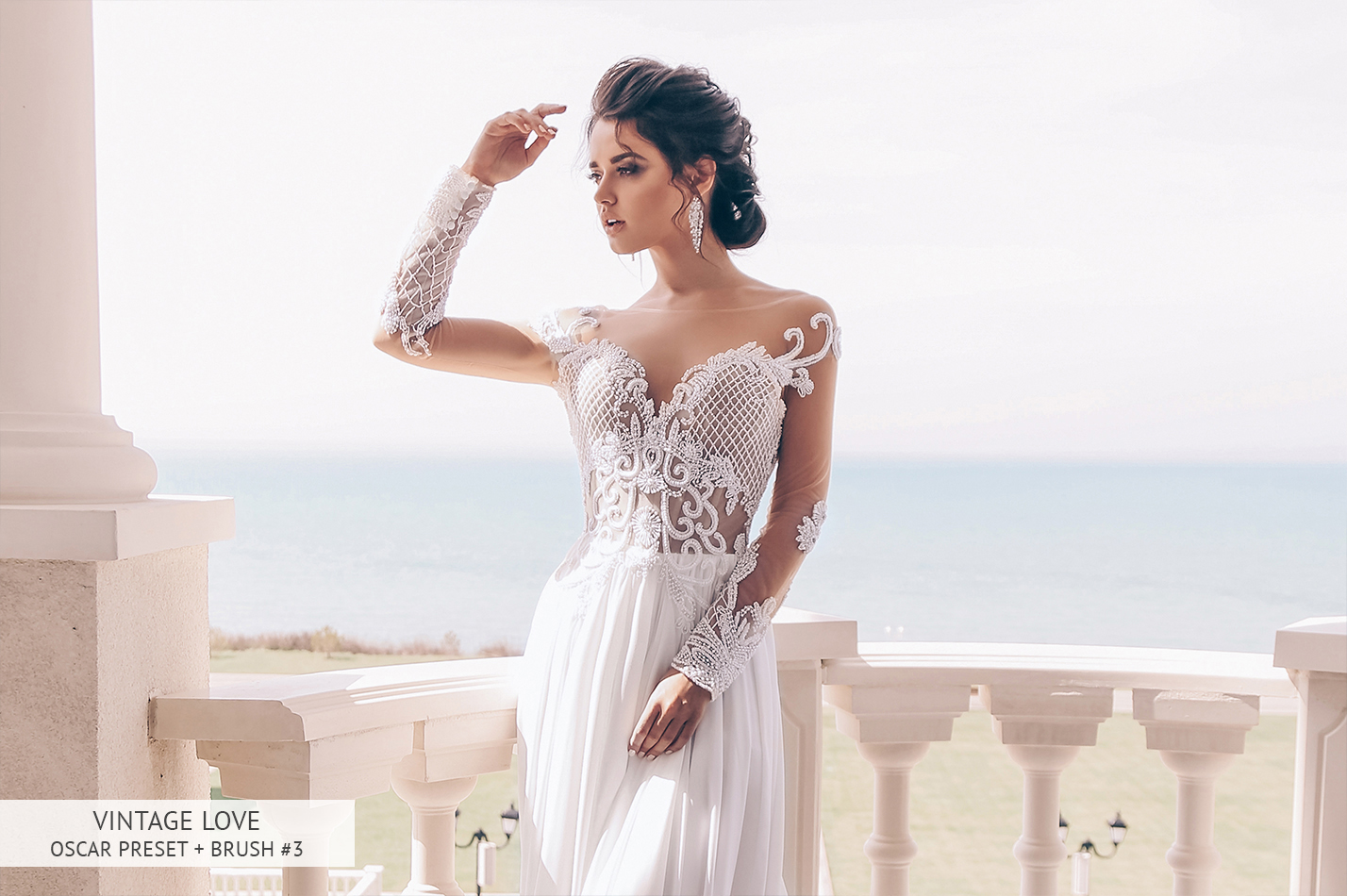 Download these Lightroom presets and make professional and deep color correction of your boudoir photos in several clicks!
Tip 11. Watch Eyes Direction
Erotic photography also has some peculiarities. If your model wants to have sexual images, her chin should be up and eyes should look down at the camera. It implies some domination and power. If, in contrast, the client is interested in innocent photos, then direct her chin down and the eyes should look up towards the camera. It should be noted that direct eye contact with the camera is perfect for the pictures where the model is peeking up (behind a door, through a curtain, etc.). However, in voyeuristic photos, the glance should be directed away from the camera.
Tip 12. Turn Music On
Don't forget to prepare a special playlist for the photo session. It should be definitely a continuous playlist in order not to interrupt the working process clicking the songs. Choose light music that will serve as a pleasant background for the client.
Tip 13. Select the Proper Camera
The best camera for boudoir photography does not exist. You may, actually, use any camera for portraits. A professional or entry-level DSLR featuring a full cropped frame as well a mirrorless one are great options. Sometimes, it's better to buy a cheap camera but an expensive lens.
Tip 14. Choose 35mm-50mm Lenses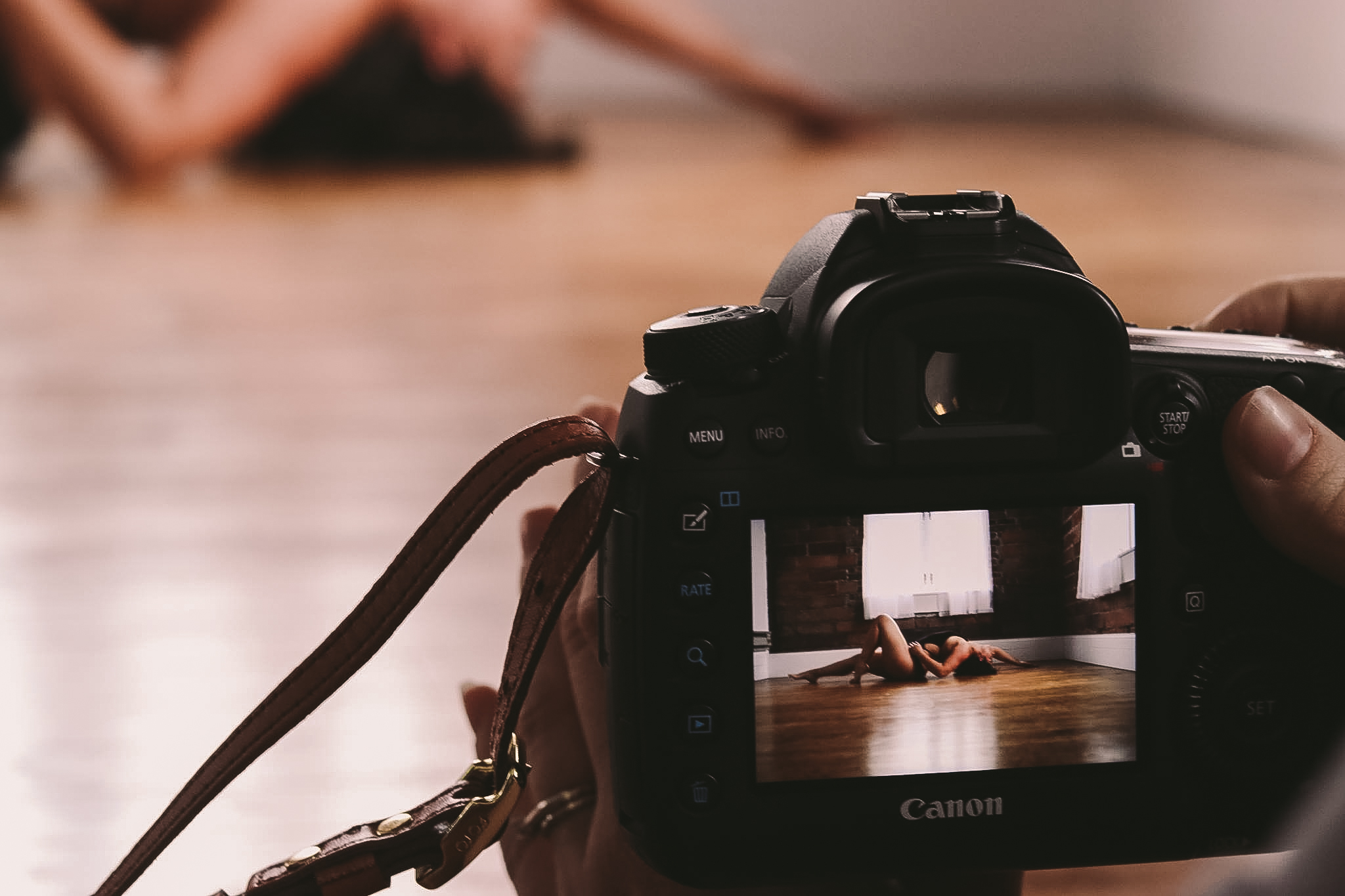 The low-quality lens will blur the images and even the most expensive camera will not save the photos. 35mm f/2 prime lens is truly a worthy choice. It is wider than the 50mm standard prime lens, and captures more of the scene. It is suitable for dark environment but doesn't create great sharpness. A 50mm lens or 'nifty fifty' is one of the best lenses for boudoir photography. It is user-friendly and features minor distortion. Moreover, it is quick and creates sharp images.
Tip 15. Experiment with Several Light Sources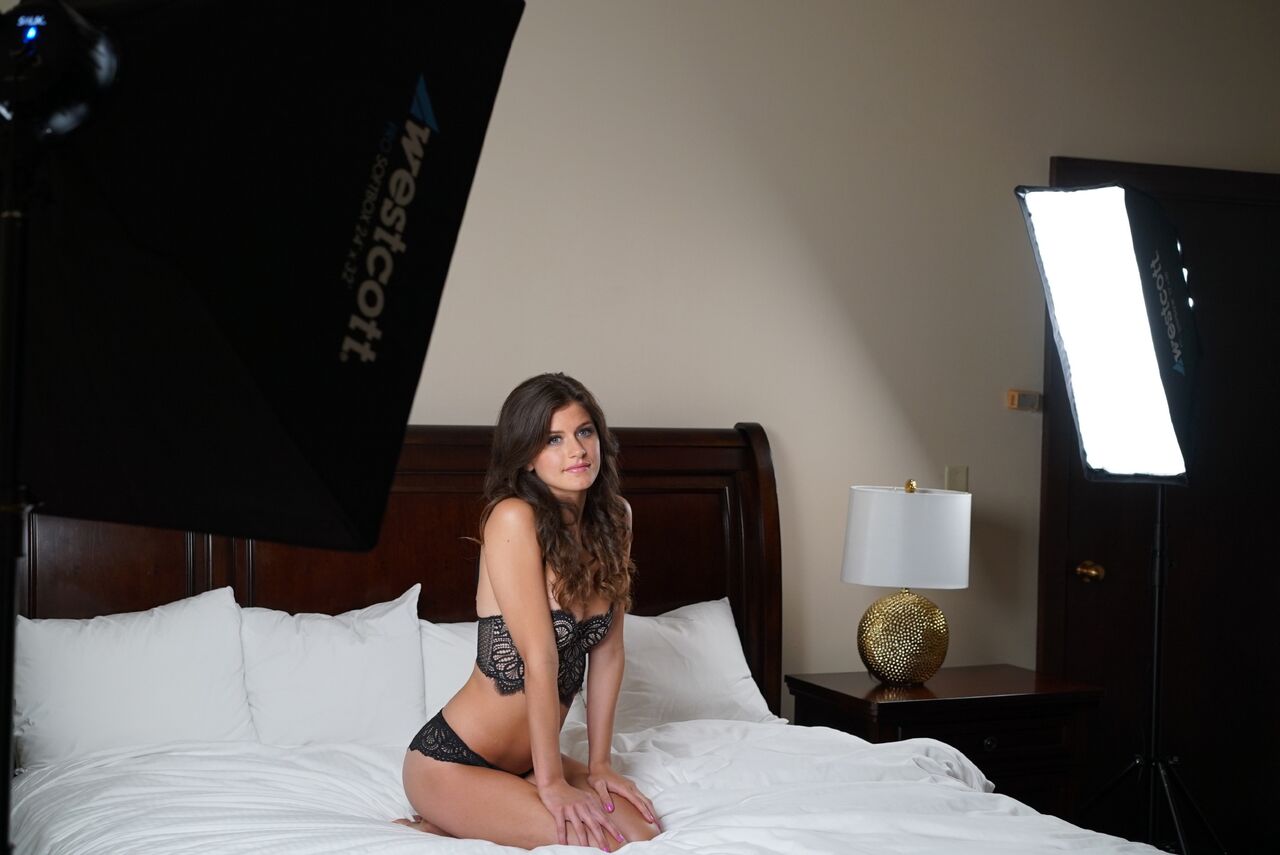 Natural boudoir lighting is certainly the best type of lighting, but sometimes it does not serve as an advantage. It may fall behind or in front of a model, for example. Do, you will have to spend much time editing photos in Photoshop. That's why I recommend using additional light. A professional softbox, Speedlight and a photography umbrella may also come in handy. As a rule, two types of lightning are used. Daylight is coming through the window and additional lightning influences the front or side.
Tip 16. Check One-Light Setup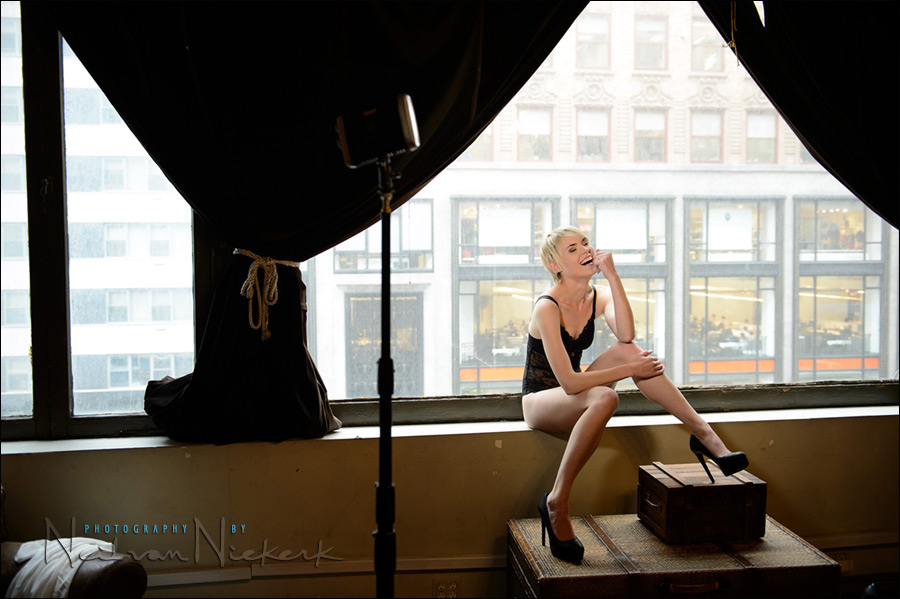 Don't worry if your studio is not as luxurious as in most magazines. As a rule, more lights cause more problems. In fact, you may take amazing photographs applying only one light source. Watch the Mastering Beauty Lighting & Fashion for Portrait Photography course by Joel Grimes to know how to work with one light source. You are to move only one light setup and substantially reduce the shooting time. Moreover, you clearly see where the light falls and may correct it any minute. There is no need to reinvent the wheel, actually. Focus on your model and create an engaging working climate. Clients are not eager to pay for a 3-hour photo session where 80% of the time you will adjust your lights.
Simple one-light portrait set up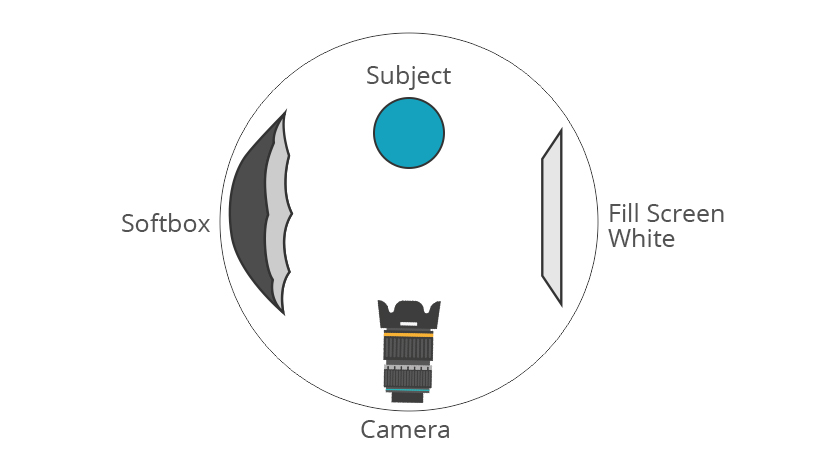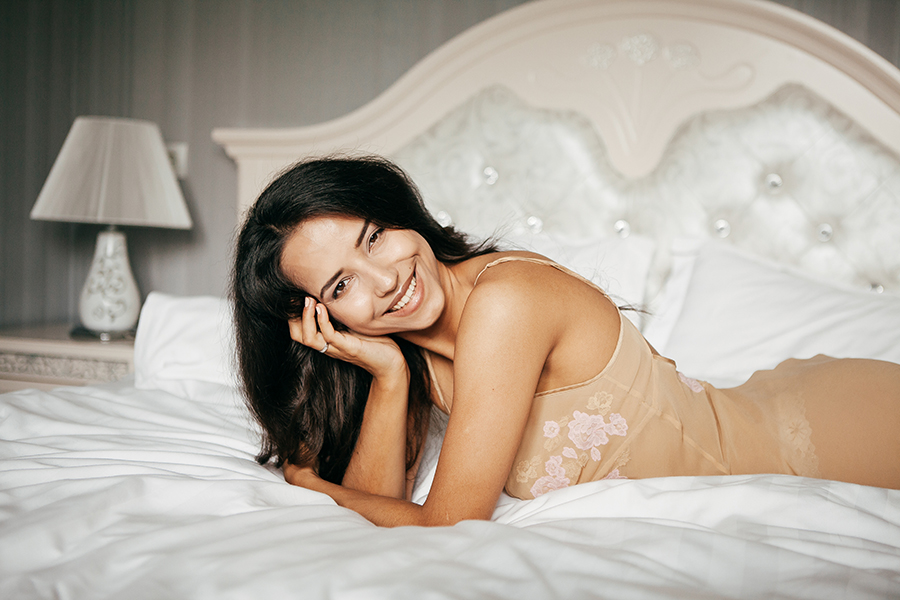 This first image is mainly targeted at simplicity. The light set includes a strobe and a medium sized softbox. It should be put about five feet away from the model, elevated about four feet above, and pointed down at 45 degrees. The soft box is directly above the camera.
Rembrandt lighting setup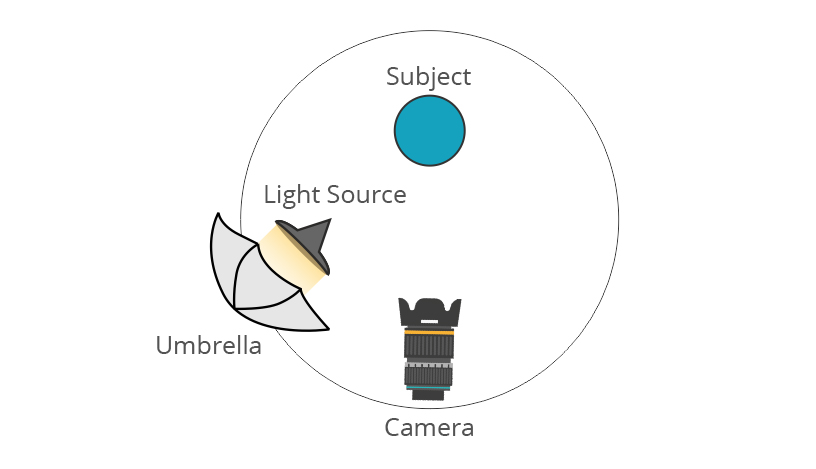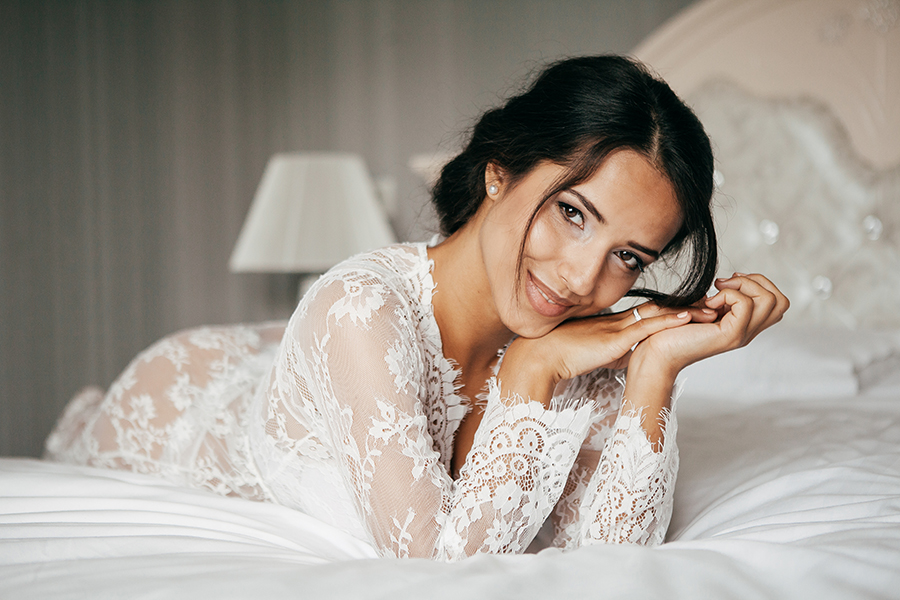 Rembrandt lighting is based on creating the triangle or diamond shape of light under the eyes (also known as chiaroscuro). It is used to create a geometric form on the face by means of different types of light. One part of the face is lit with the main light while the other one uses the combination of shadows.
One light clamshell portrait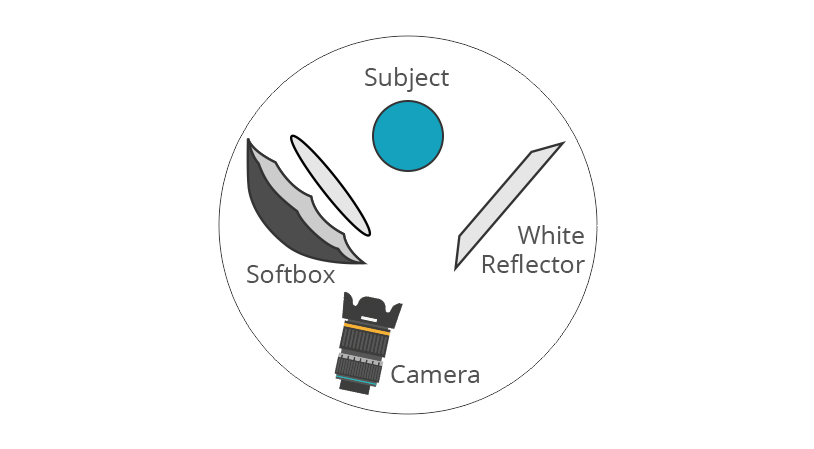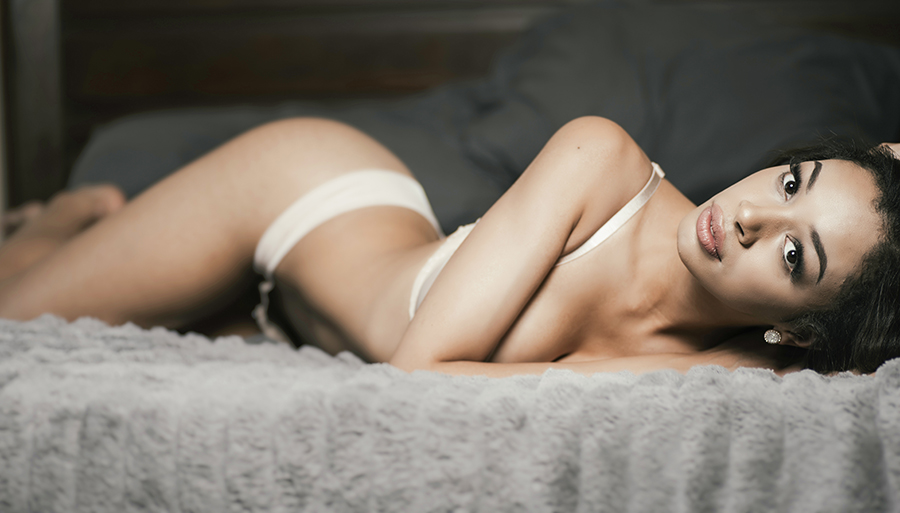 This very setup is very simple in case you have one studio light, a big light modifier, and a silver and white reflector. Don't forget about gray paper background while taking the portraits.
Tip 17. Boudoir Photography Inspirational Ideas
It is not necessary to have an ideal body to take boudoir photos. Show your model's sexuality and sensuality.
Put on a T-shirt
A T-shirt can be the perfect accessory for boudoir photography. It is an ideal option for girls who are embarrassed to be photographed in underwear. Wear a larger men's t-shirt to create a fragile and feminine look.
Combine garter belts with high heels
Sexy garters and underwear look good with high heels. Find a beautiful bra, corset or nightgown and create a tempting erotic photography image.
Eye mask
Use sexy accessories to add mystery to your pictures. Eye mask, supplemented with correct position will be a great decision for you. Experiment, use a man's tie as a blindfold. This is very erotic.
Put on your oversized sweater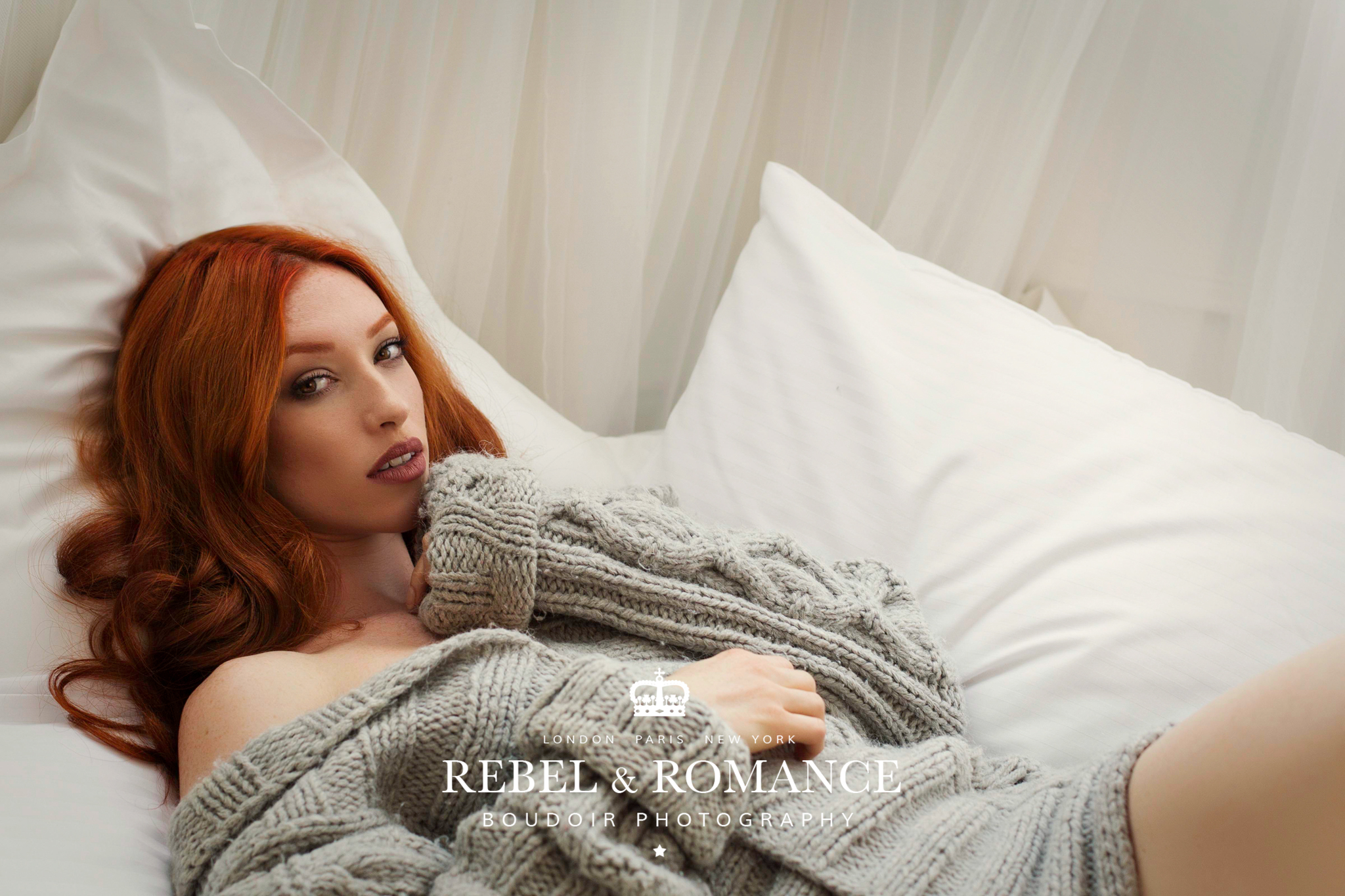 It may seem strange, but such a thing as an oversized sweater can look very good at boudoir photoshoots. Denude your legs and leave some space for imagination.
Hat and boots
Create a vintage erotic look with a hat, jacket, and boots. Such a set is very sexy and at the same time, rather restrained and elegant.
Sports jersey
Wear long jersey and high socks. This will help you highlight your beautiful figure. You can use your boyfriend's jersey for this purpose.
Classic Corset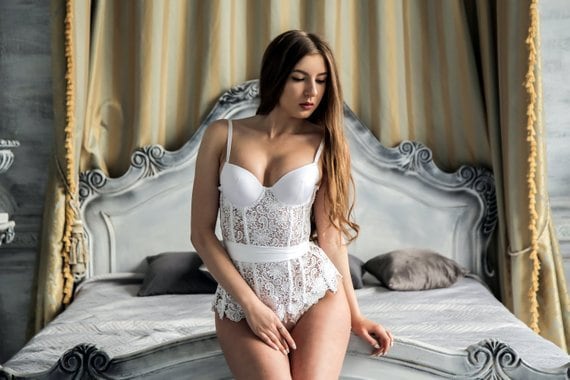 The corset is a classic boudoir photography accessory that looks good on any girl. It can hide flaws and highlight the advantages of your figure. Combine corsets with beautiful panties, garters, stockings, and other accessories.
Babydoll nightdress
You do not need to have a perfect figure in order to wear beautiful nightshirts from Victoria's Secret. They will give elegance and confidence to every girl, regardless of the type of her body type.
Basic set and stockings
The classic set consisting of a bra and panties looks well with stockings. Add high heels, and you will get an amazing sexy image.
Boudoir photo shoot in pin-up style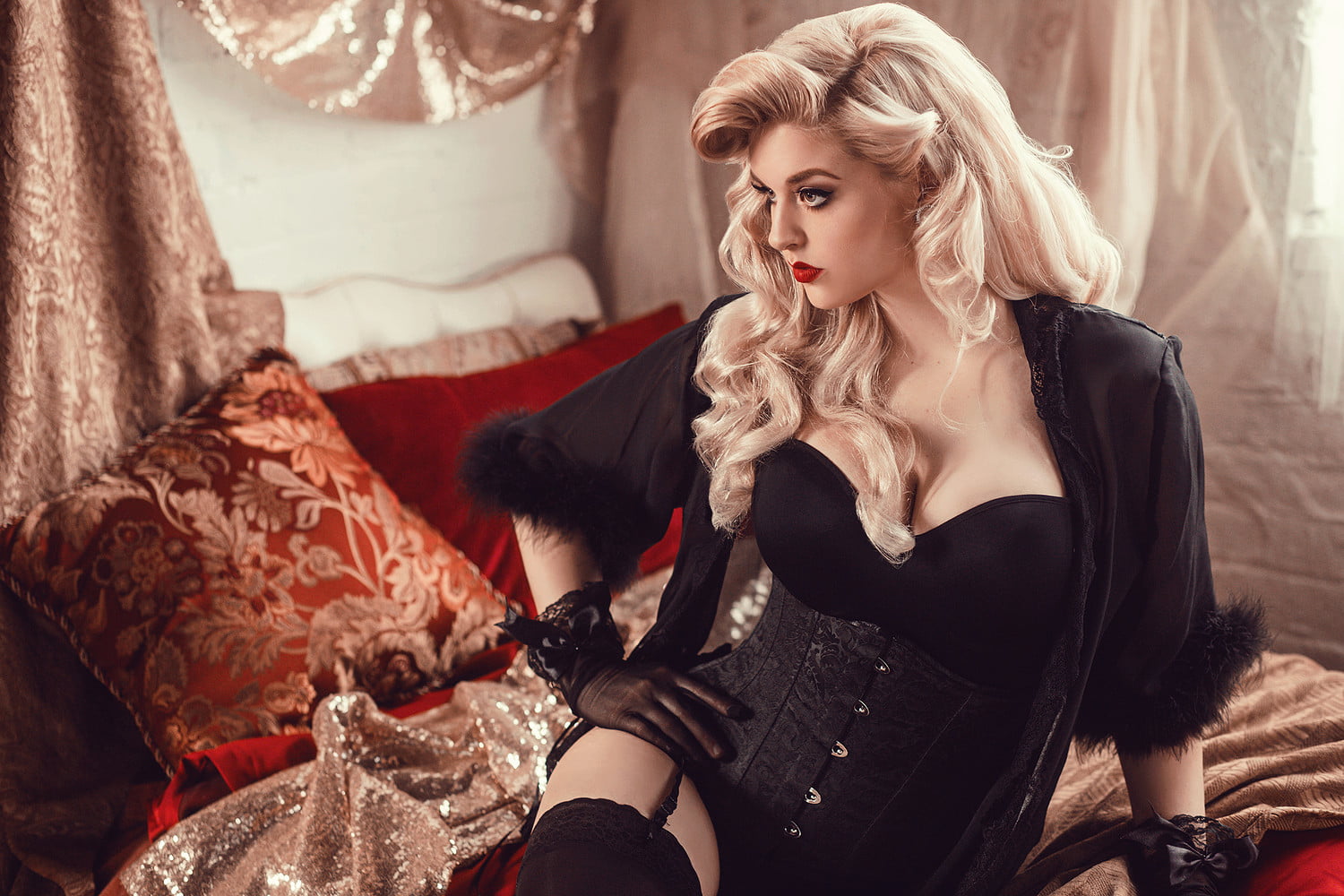 Pin-up has been popular for many years. Even today, this style looks fashionable and sexy. Wear shorts, white jersey or T-shirt. Do not forget about special hairstyle and bright make-up.
Sexy bralette
A beautiful lace bralette and high-waisted panties can create the perfect boudoir photography look. Let your hair down and do not forget about juicy red lipstick.
Favorite sweater
If the underwear is too revealing for you, just put on your favorite sweater and show off your beautiful legs.
Bath
If you did not like the previous ideas, perhaps you should give up clothes at all. No, I do not offer you a nude photo session. Use the bubble bath to create beautiful photos and to cover intimate body parts.
Jewelry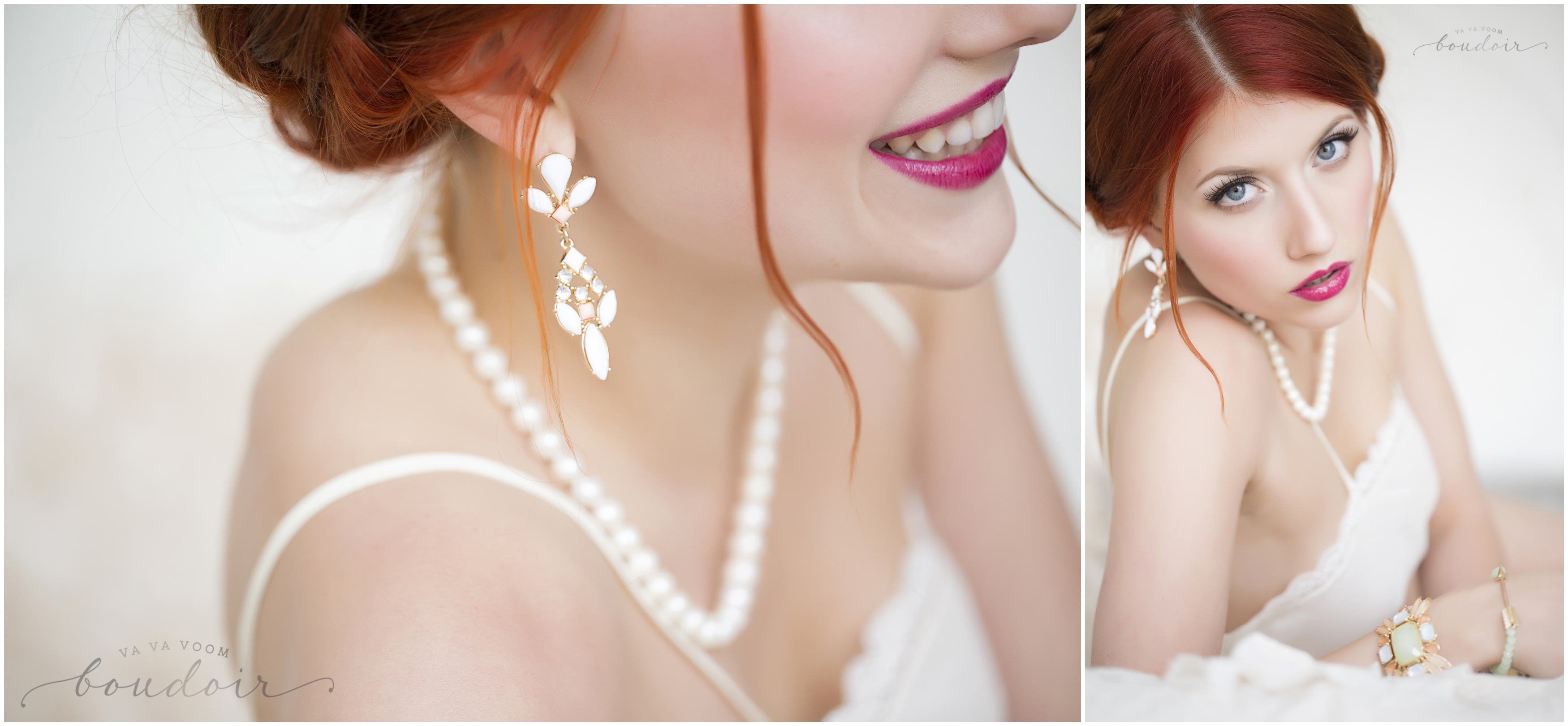 Use jewelry accessories to add luxury to lingerie photography. I recommend you opt for massive earrings and necklaces. You can wear necklaces around your neck and on other body parts. It all depends on your imagination.
Window
Bright sunshine can be a great help in boudoir photography. It will make your photos light and create a positive atmosphere. Ask your model to lean against the window to get interesting pictures.
Use mirrors properly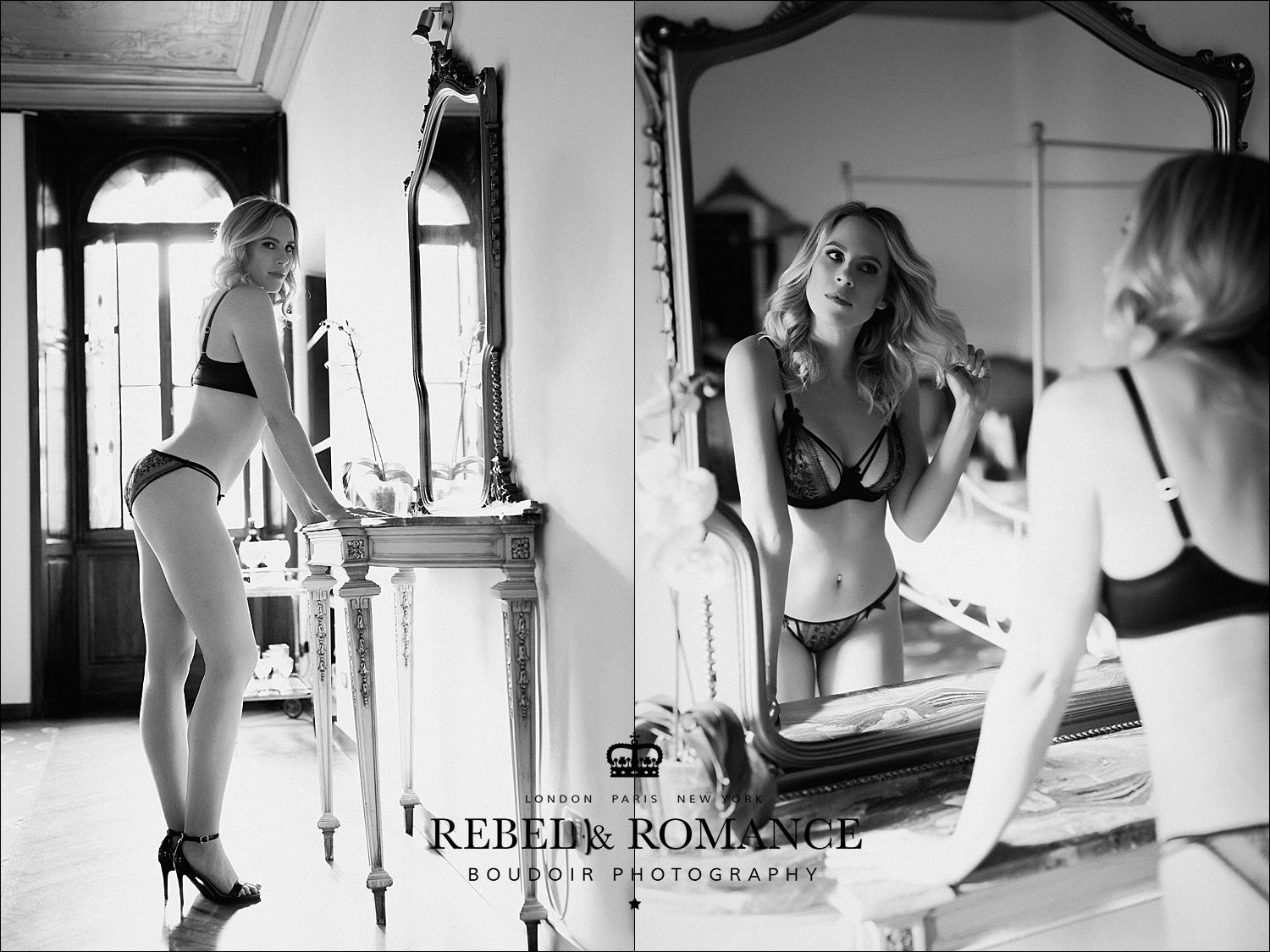 Mirrors will make your photos more sophisticated and professional. The correct location of the mirrors will help you show a lot of angles in one image. Master this technique. It is an ideal option for erotic photo shoots.
Exquisite interior
If you prefer working indoors, find beautiful, vintage furniture. Ask your model to lie on a bed or sofa. It will recreate an intimate atmosphere. This method is absolutely suitable for boudoir photography.
Light the candles
The candle is the perfect accessory for an erotic photo shoot. Its soft light creates a special, quiet, intimate atmosphere. Add a few candles, and you will get incredibly beautiful photos. This accessory is ideally combined with any interiors and costumes, so it can be called a universal tool for boudoir photos.
A wreath of fresh flowers
This element will give your pictures a natural and fresh look. It is quite a popular trick in professional intimate photography. Fresh flowers will make every girl feminine and tender. It is not necessary to buy an expensive bouquet to create a beautiful wreath. You can use wildflowers to make a nice composition.
Emphasize the silhouette
Create a mysterious atmosphere with a beautiful silhouette. Get rid of unnecessary accessories and focus only on your model. You can also use a darkened silhouette that will look more mystical and sexy.
Tip 18. Create a Contract
Intimate photography implies sexy poses or nude body. Many women do not want their photos to be further shown. Therefore, it is very important to draw up the contract. If you take photographs for commercial purposes, you must take the written permission of the model for the further distribution of these images. You should take it very seriously to avoid groundless accusations in the future.
Boudoir Contract Agreement Template
Order a classic Boudoir Contract Agreement Template and be sure that you are protected from unforeseen situations while shooting.
Tip 19. Learn Boudoir Photo Editing Tricks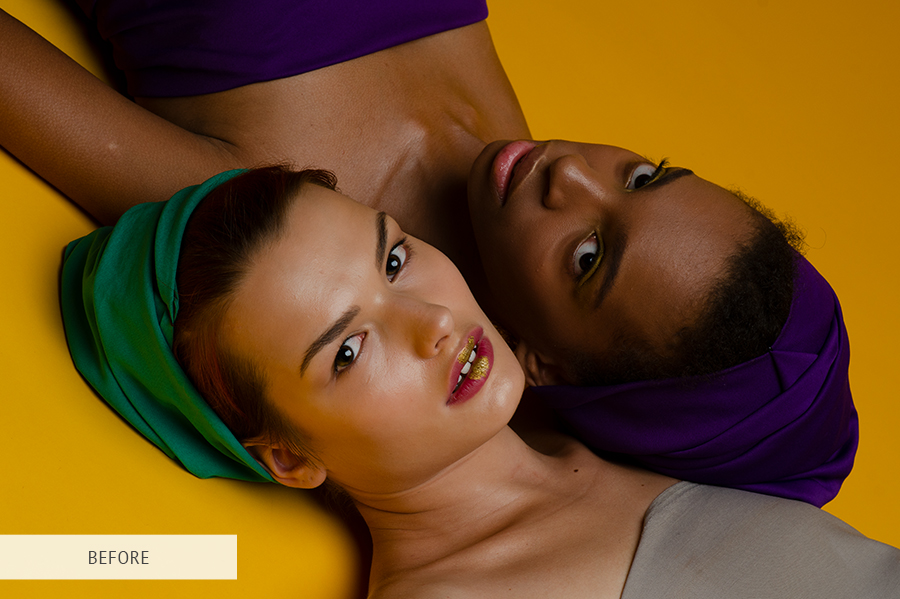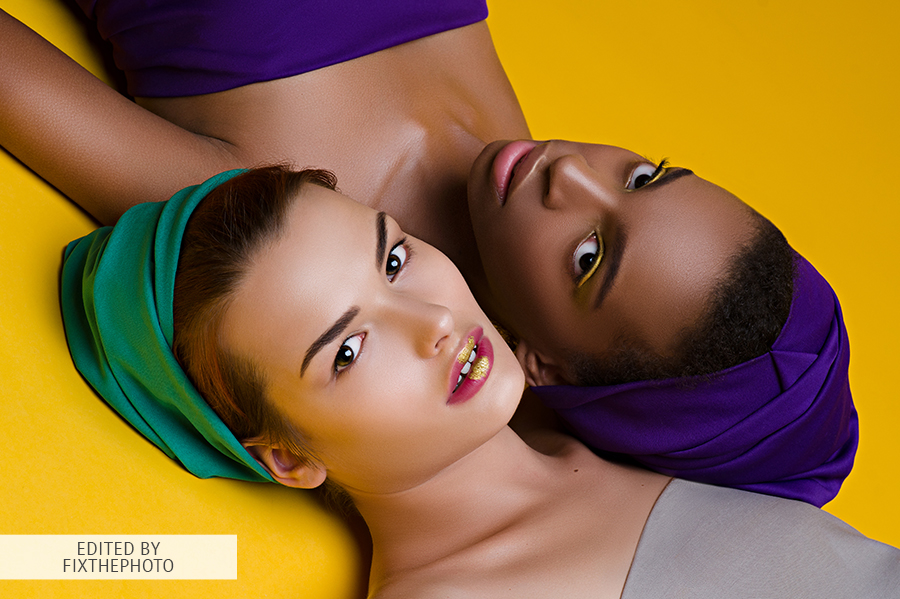 Unlike other types of shooting, intimate photography requires minimal image post processing. Use Lightroom for deep color correction or applying Lightroom presets. Photoshop is aimed at detailed, deep photo retouching. You should remove flyaway or distracting hair, retouch skin, reshape some body parts, etc. Keep everything natural.
Tip 20. Natural Skin Retouching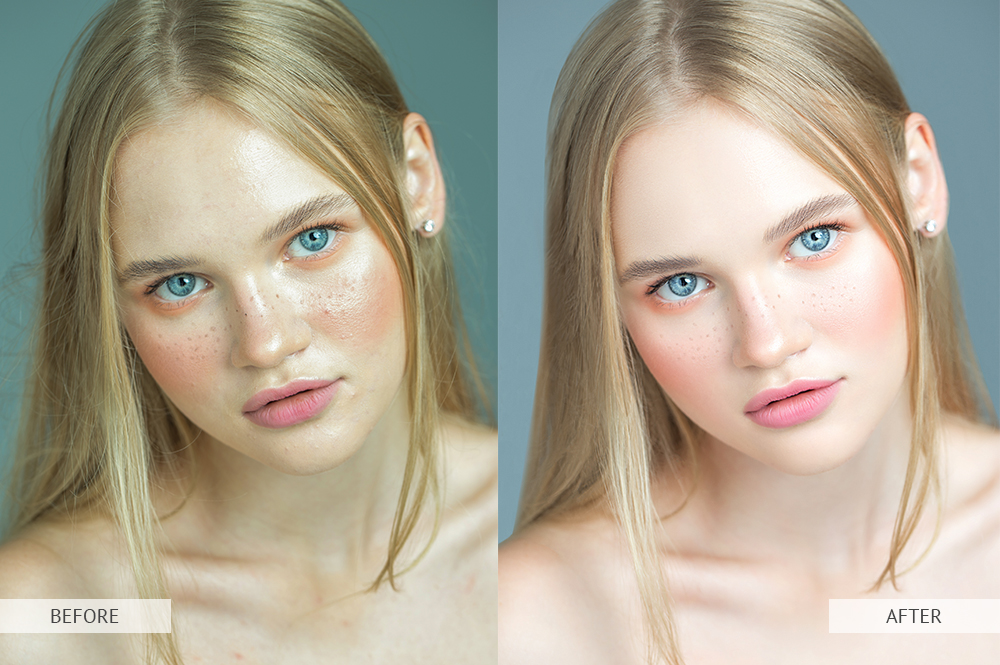 It is very important to find the right balance. Do not focus on the skin too much. However, a light correction of skin defects is also not exactly what is needed for body glamor photography. The truth is that professional photo retouchers spend many hours correcting skin imperfections in Photoshop working with Clone or Healing brush tools.
Tip 21. Alter Eyes Color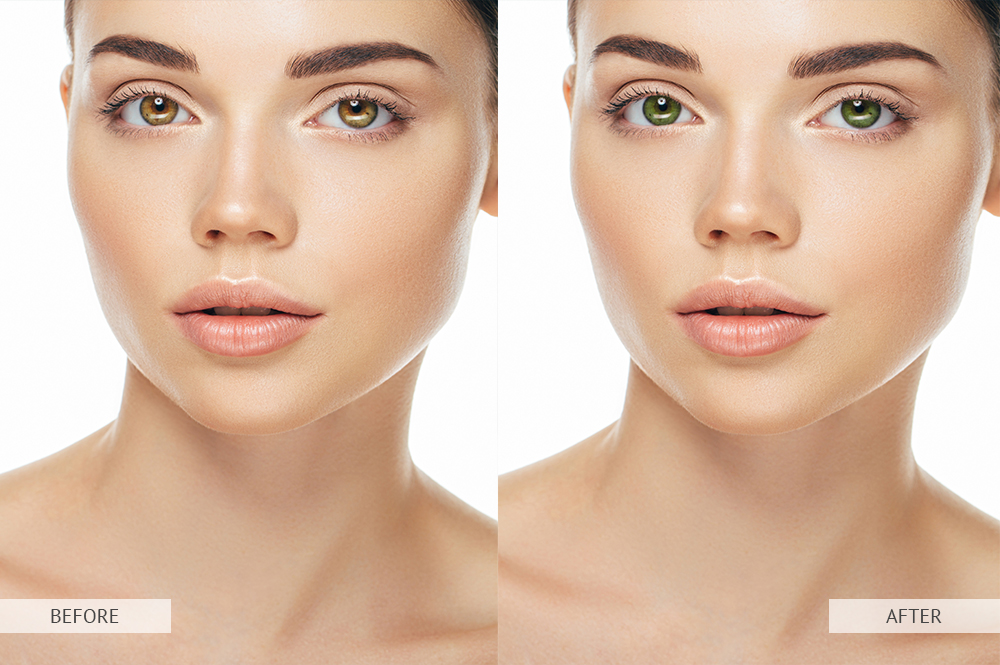 It often happens that the model's eye color does not fit the color range of the whole portrait and violates its integrity. I recommend changing the color of the eyes for such purposes. View more to know how to change eye color in Photoshop.
Tip 22. Add Shine and Natural Volume to Hair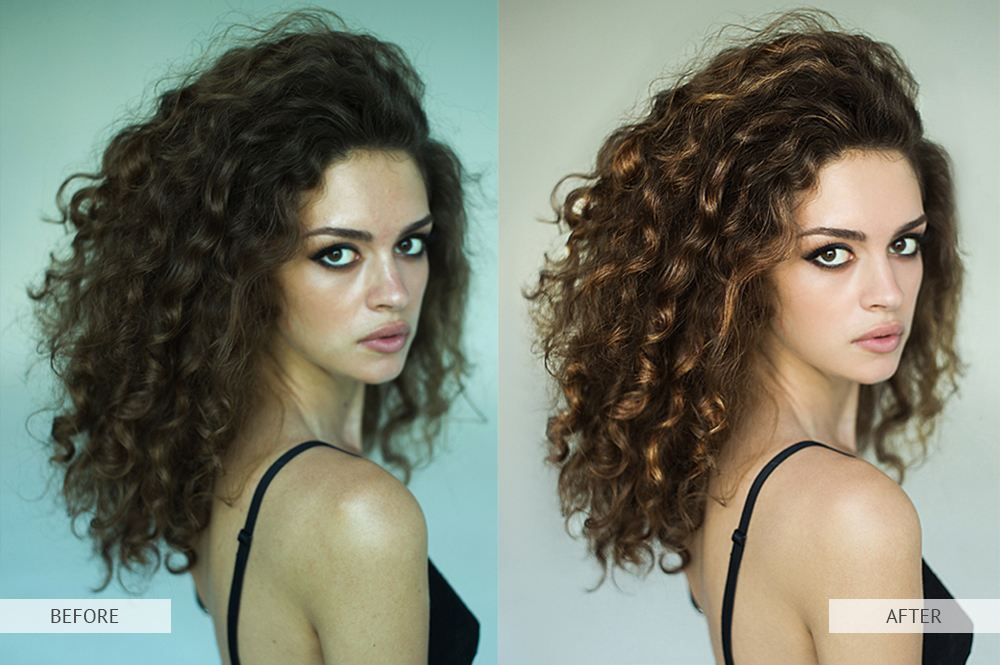 Hair retouching is one of the most difficult stages of portrait photo processing. However, beautiful hair can completely change the picture. Spend a few hours to create extra volume and shine. The result will surprise you. This method is very relevant in professional intimate photography. Therefore, do not be lazy to practice and improve your skills.
Tip 23. Pay Attention to Flyaway Hair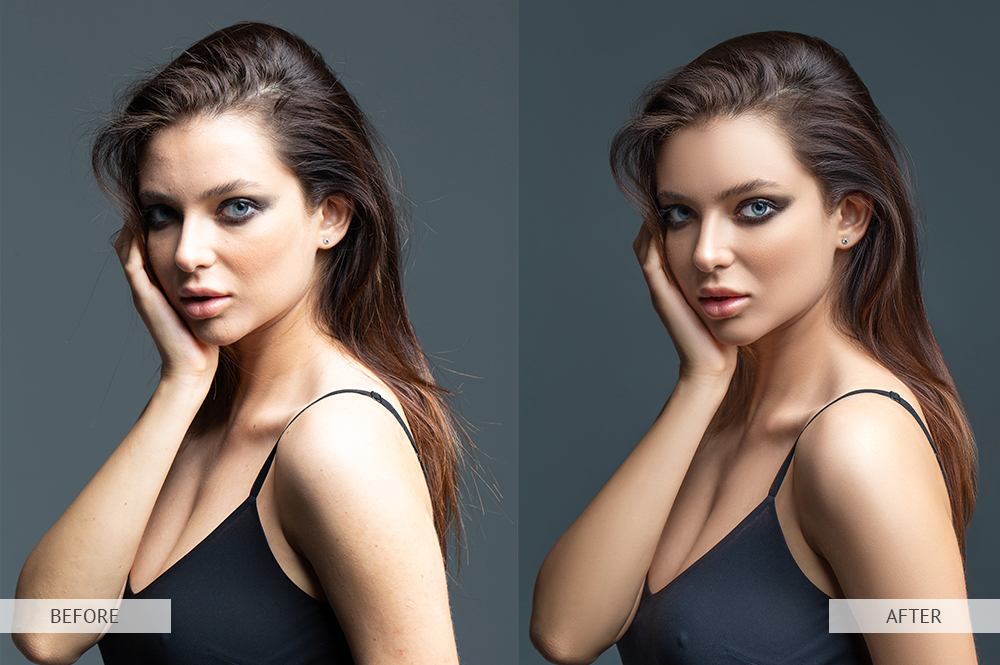 Sometimes you can notice hair that falls on a model's face or sticks over her head in the photos. It is not beautiful and can ruin a picture. Get rid of this hair. Unfortunately, hair spray and other fixation products cannot guarantee 100% protection, especially if you work outside. View more to understand how to remove stray hairs in Photoshop naturally.
Tip 24. Whiten Teeth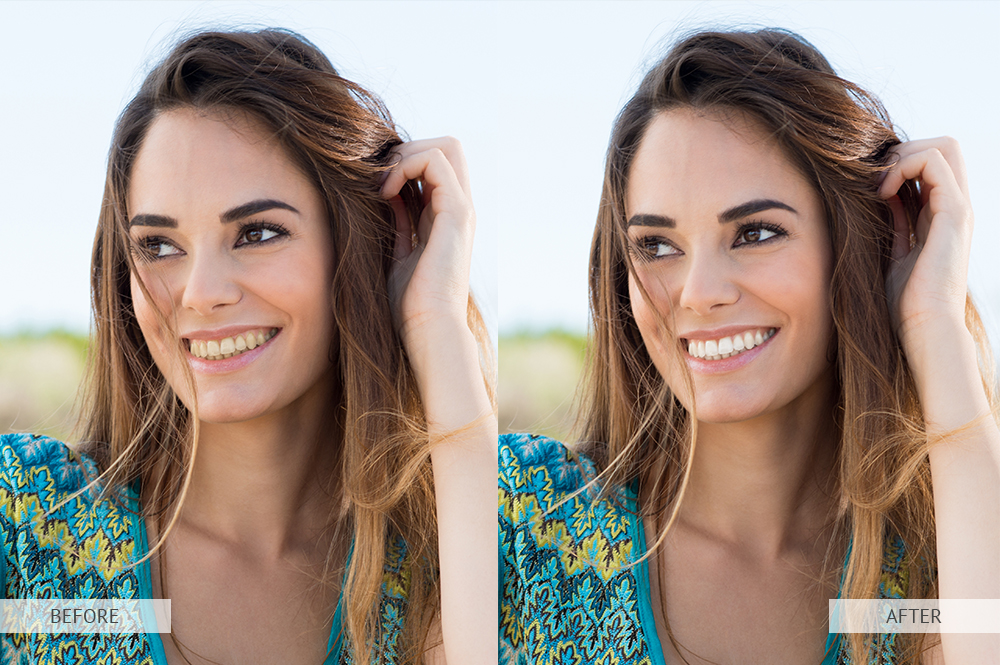 A perfect Hollywood smile is exactly what you need for intimate portrait photography. However, many people do not have perfectly white teeth. In addition, the lighting can also distort the color and make the smile less bright. Whiten teeth in Photoshop or another photo editor. Remember, the main thing is to find the right balance. Teeth should be white but look natural. View more to find out how to whiten teeth in Photoshop in several easy steps.
Tip 25. Try These FREEBIES for Boudoir Photo Editing
In order to speed up the process, I offer you these free Lightroom presets and Photoshop actions to edit your boudoir photos fast and giving them a glamour touch.